Cookies, Brownies and More!
If you're looking for chocolates, truffles, gourmet brownies, and tasty cookies to make wonderful gifts for your friends. Our cookies are made with the finest quality ingredients, including all-natural butter and real chocolate chips. Thankfully, our kosher cookies brands are made nut-free and gluten-free! Customize your own order with our chocolate assortment and let us create it for you!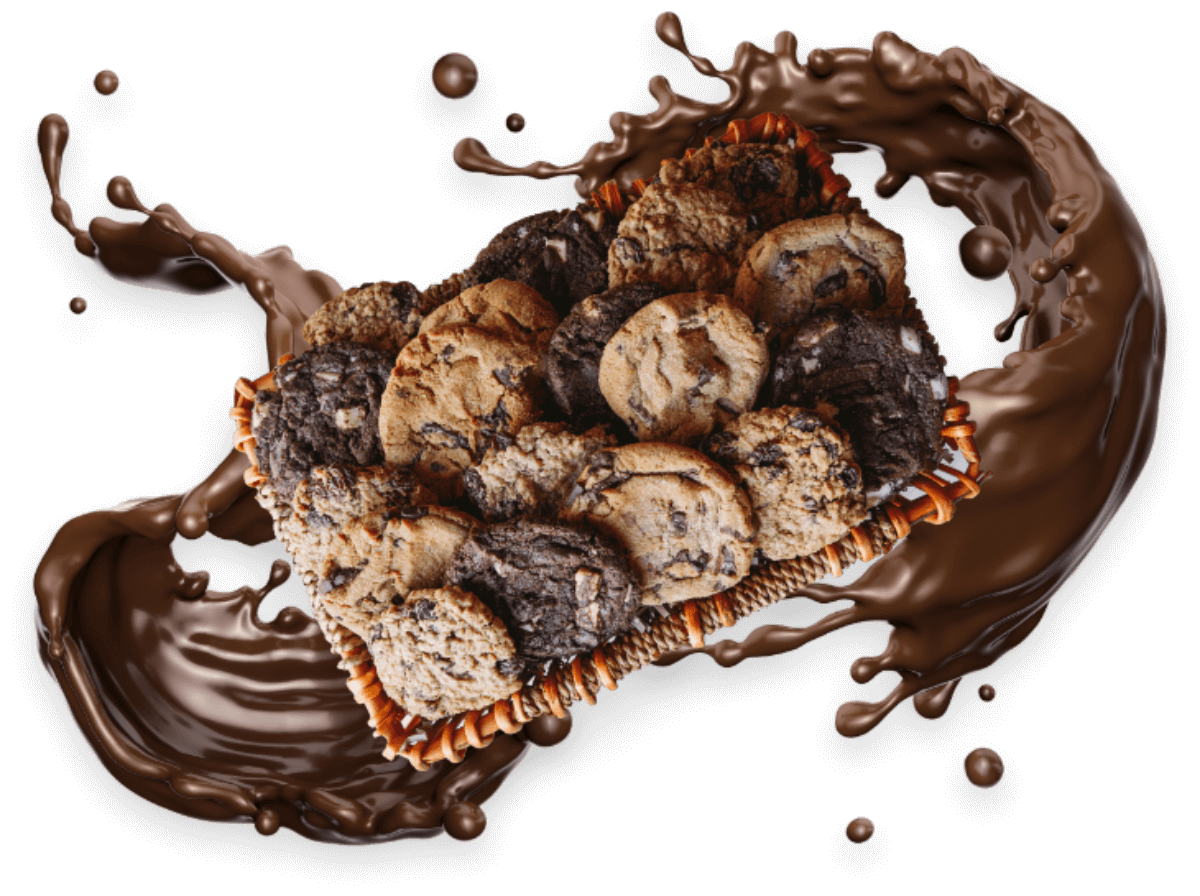 Selection
When it comes to finding the perfect gift, our selection of pre-assembled gift boxes has something for everyone.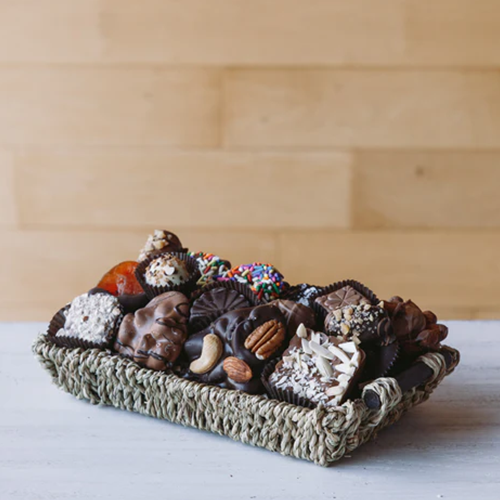 Made to Order
Maybe you're looking for something unique? Reach out to us and we can help you create your own gift box or basket to your exact specifications. The sky's the limit!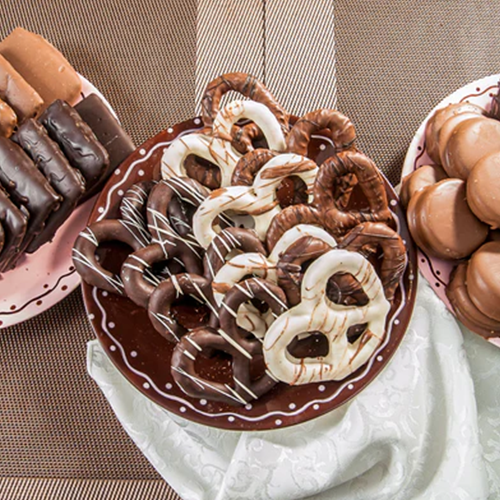 Send a Gift
Once you choose the perfect chocoalte gift, simply add a heartfelt message and the complete name and address information.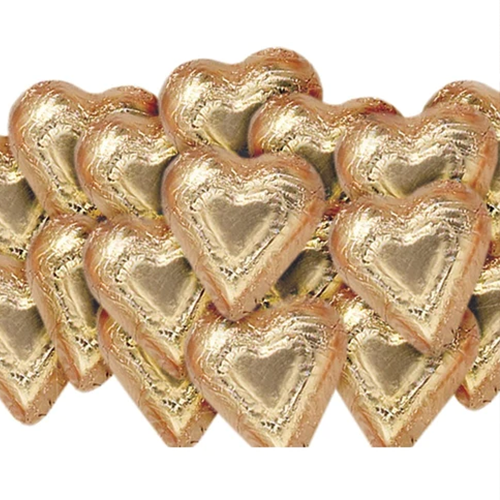 Arrival
Our experts will take care of the rest, carefully packing and insulating your gift and ensuring it arrives on time and in perfect condition. You'll see tracking so you always know what's happening with your order along the way. gift giving has never been easier!
Finger-licking Cookies
Are you looking for finger-licking cookies to fulfill your sweet cravings? Let's try our delicious kosher cookies collection made of only the fresh and highest-quality ingredients. Kron Chocolatier offers a wide selection of gourmet kosher baked goods including chocolates, truffles, and other treats. From classic chocolate chips to buttery brownies, we deliver delectable straw cookies with chocolate.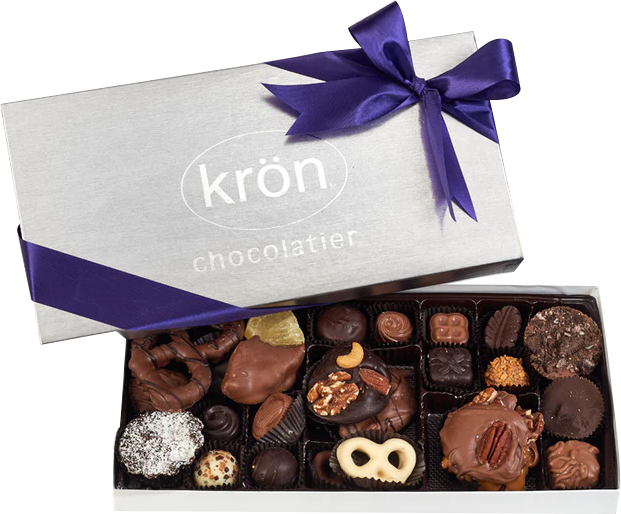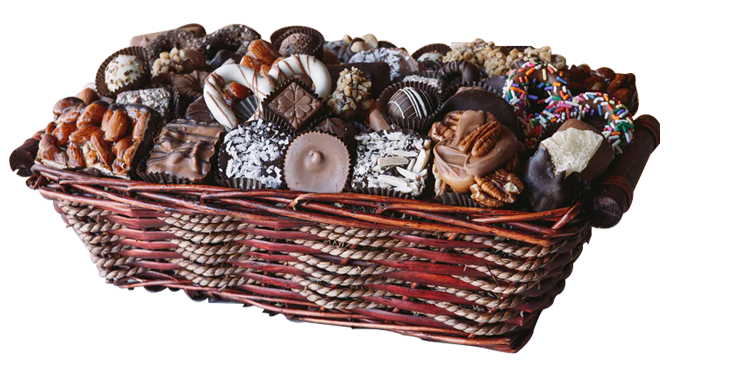 The widest choice of flavors
Come try our delicious cookies, brownies, and more! We've got a wide variety of flavors to choose from. Our kosher cookies are sure to impress your guests. Choose from a wide selection of chocolates and cookies gift baskets including truffles, gourmet chocolates, and straw cookies with chocolate. Place your order today!
Bring joy to the people you love
Bring joy to the people you love by sending them the sweetest gift basket. Our cookies, brownies, truffles, chocolates, and gourmet truffles are packed with goodies, including chocolate-covered strawberries and more. Whether you're looking for birthday gifts or chocolates and cookies gift baskets for women and men, Valentine's Day gifts, or Mother's Day gifts, we've got what you need!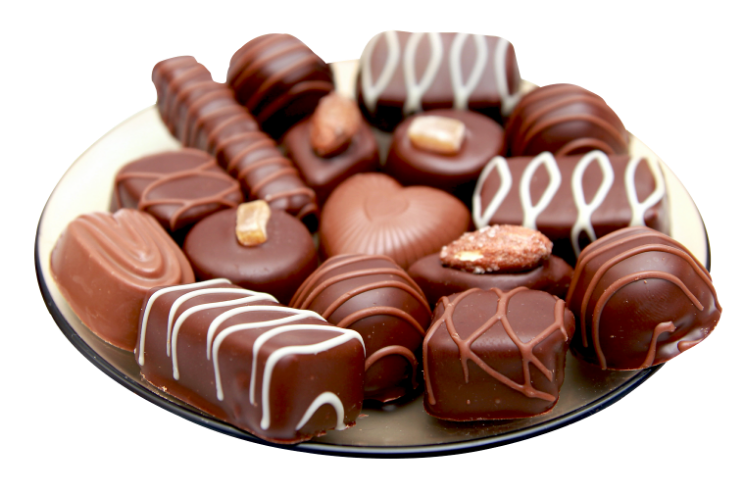 Frequently Asked Questions
Can you customize a gift basket?
Krön Chocolatier offers a large selection of chocolates and other gifts to suit any occasion. We also provide custom gift baskets and offer corporate boxes that will keep everyone happy.
Do you sell gift baskets?
Our chocolate baskets and boxes make excellent gifts for any occasion and can be customized to include the recipient's favorite chocolates. We also offer a selection of corporate gift baskets and boxes, perfect for clients or employees. Whatever the occasion, Krön Chocolatier has the perfect chocolate gift.