Chocolate Gift Boxes
Our Boxed Chocolate features a range of white, dark, and gourmet chocolate gift boxes to round out the assortment. These are the best chocolate gift boxes that brighten your day and make you smile. Indeed, the perfect chocolate gift boxes for any occasion. Order your favorite flavors in a variety of sizes now.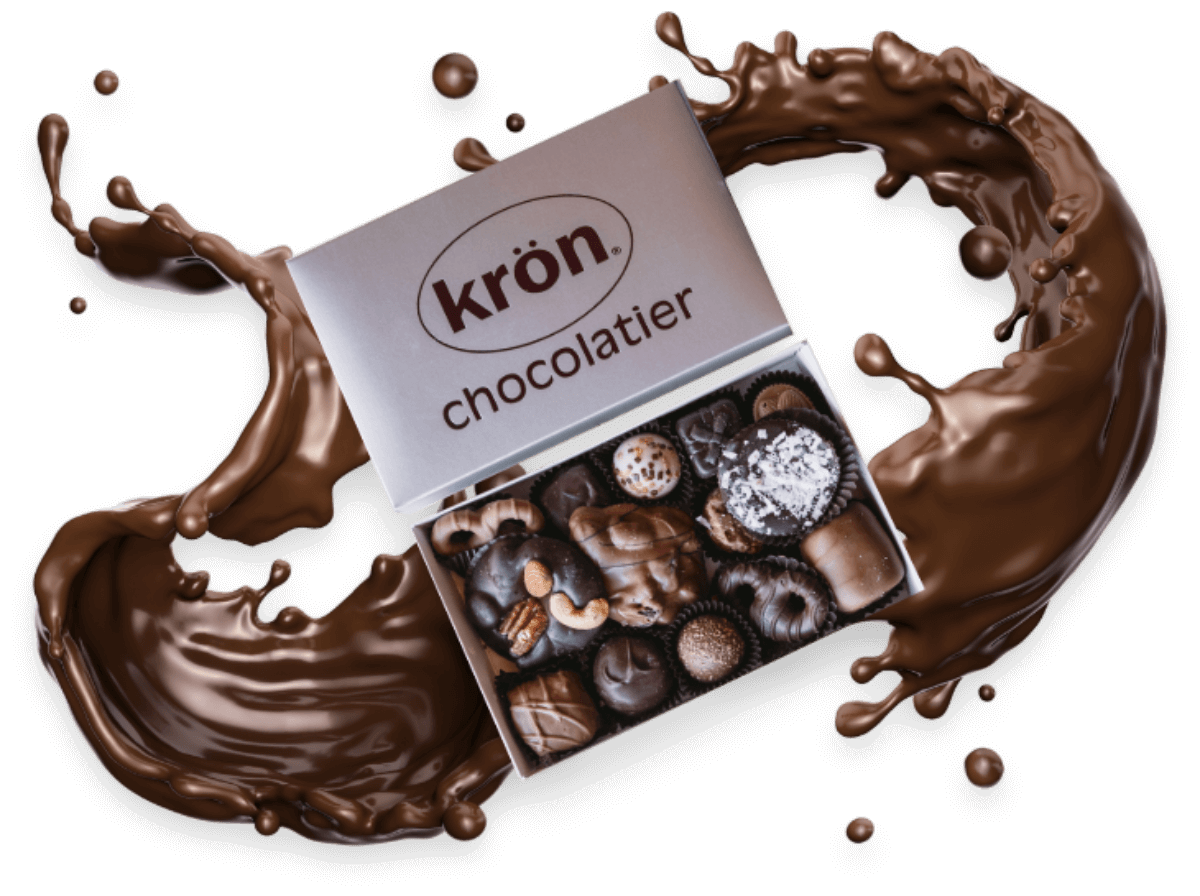 Selection
When it comes to finding the perfect gift, our selection of pre-assembled gift boxes has something for everyone.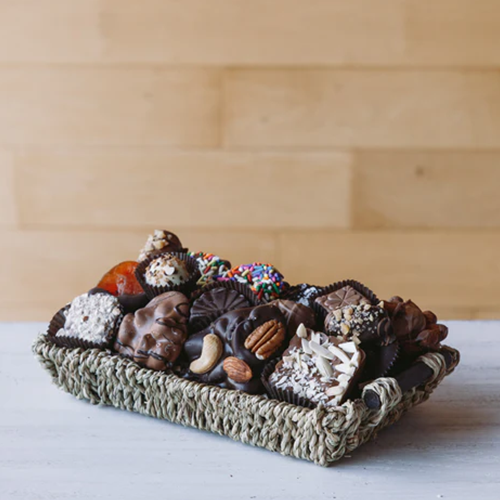 Made to Order
Maybe you're looking for something unique? Reach out to us and we can help you create your own gift box or basket to your exact specifications. The sky's the limit!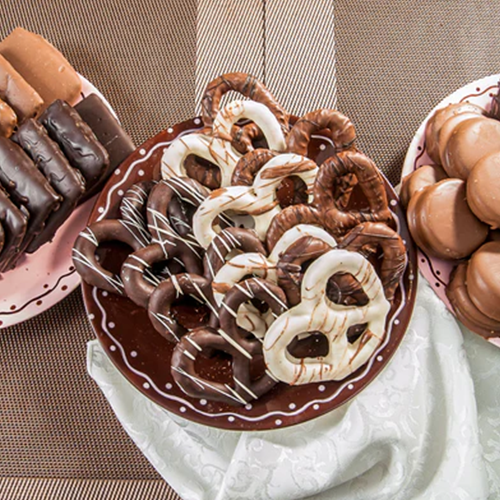 Send a Gift
Once you choose the perfect chocoalte gift, simply add a heartfelt message and the complete name and address information.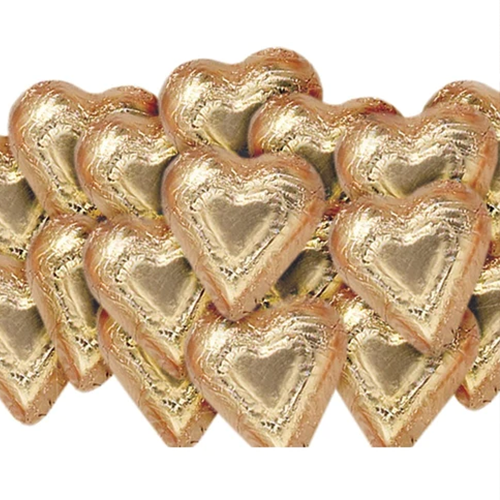 Arrival
Our experts will take care of the rest, carefully packing and insulating your gift and ensuring it arrives on time and in perfect condition. You'll see tracking so you always know what's happening with your order along the way. gift giving has never been easier!
Chocolate Boxes Gift with Tasty Delights
Discover the world of chocolates with tasty delights in beautiful chocolate gift boxes. We have a stellar selection of gourmet truffles and Budapest truffles with chocolate gift boxes to delight everyone on your list. Therefore, we bring you delicious and attractive gourmet chocolate gift boxes full of creamy delights delivered to your doorstep.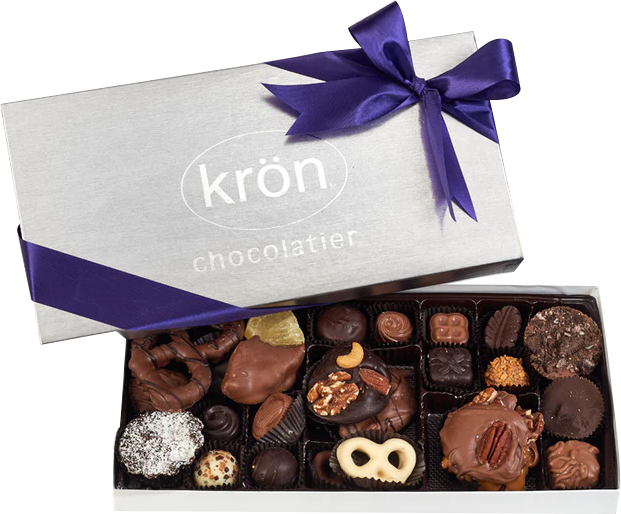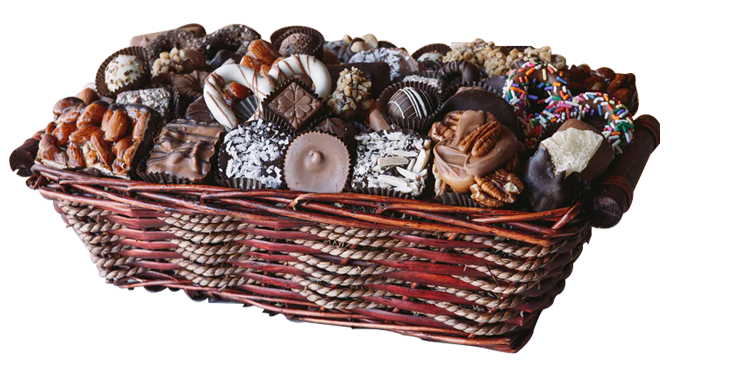 Christmas Chocolate Gift Boxes
Want to surprise your loved ones at an event like Christmas? Let's try our beautifully presented Christmas chocolate gift boxes with delectable delights. Our classic gift chocolate boxes bring together a beautiful assortment of truffles, dark chocolates, and bespoke gourmet chocolate gift boxes. With a wide range of flavors, this box is sure to please everyone.
Holiday Chocolate Gift Boxes
We have got you covered with amazing chocolate bars available in stunning holiday chocolate gift boxes. Krön Chocolatier brings you a massive variety of chocolate gift boxes. Place your order now to enjoy our small chocolate gift boxes to make your day memorable.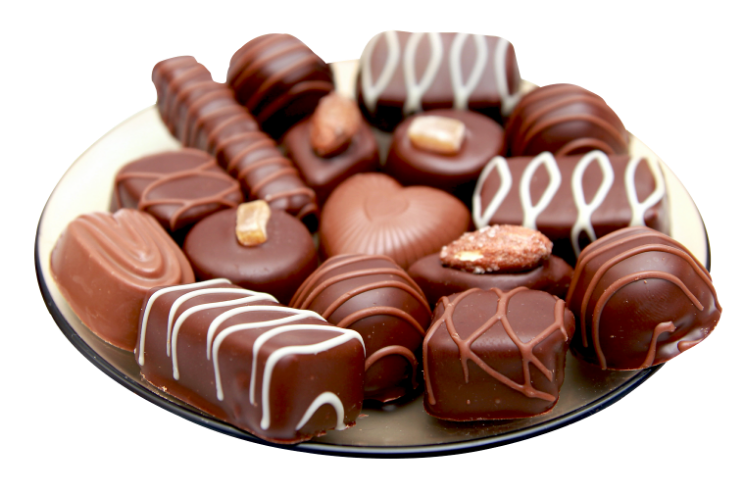 Frequently Asked Questions