Black Friday Chocolate Deals
With Kron Chocolatier's Black Friday chocolate deals, make this holiday season truly special. Indulge in the finest handmade chocolates this season.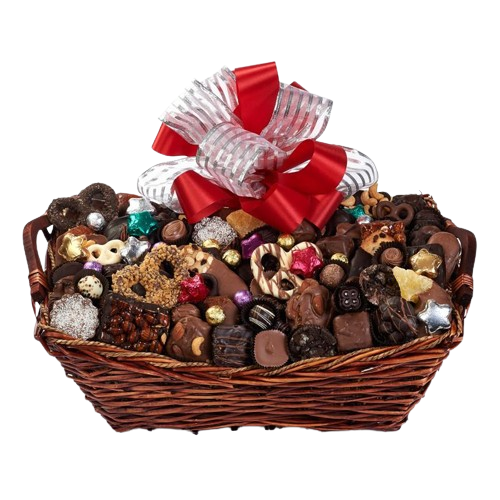 Selection
When it comes to finding the perfect gift, our selection of pre-assembled hampers and gifts has something for everyone.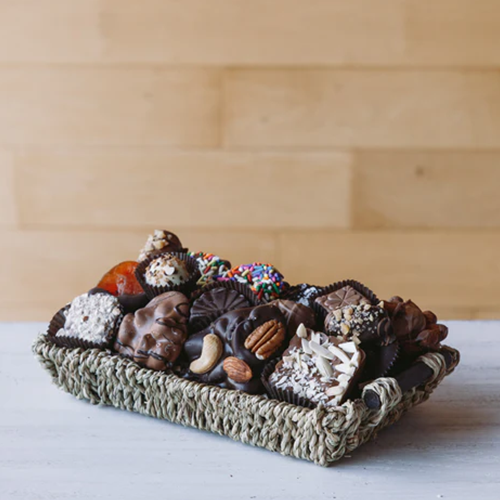 Made to Order
Maybe you're looking for something unique? In that case, you can create your own hamper or gift selection by simply adding the items you would like. The sky is the limit!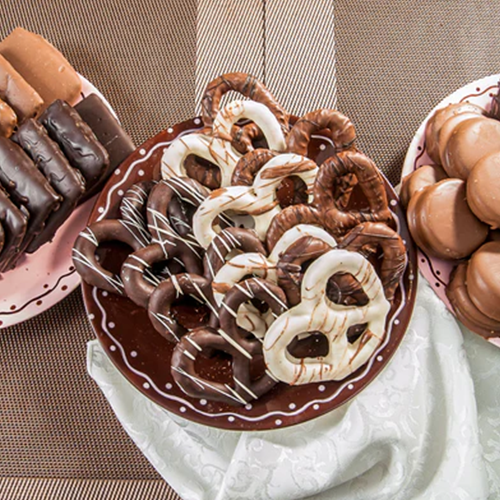 Information
Once you've added all of the desired items, simply enter your information onto our site and add the delivery addresses.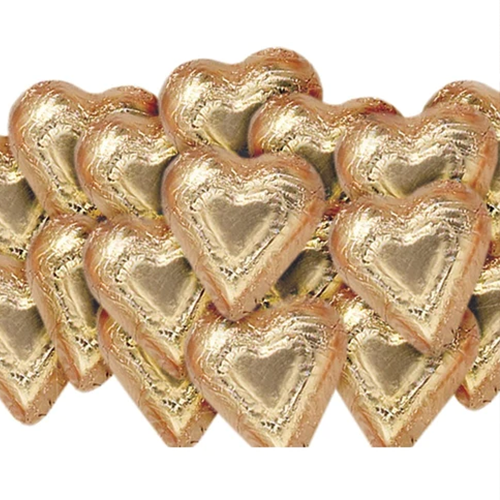 Arrival
We'll take care of the rest, ensuring that your gift arrives on time and in perfect condition. With our easy-to-use online system, finding and sending the perfect gift has never been easier.
Black Friday Chocolate deals on the whole selection
When it comes to homemade chocolatey goodness, Kron Chocolatier stands out – sweetly so! After all, we blend skill, passion, and creativity to deliver our customers a perfect delight. Besides, every chocolate in our tasty selection is locally sourced and globally adored. Undoubtedly, each bite of our chocolatey creations is a journey through the world of flavors. We can easily provide you with an exquisite chocolate experience. From chocolate truffles to gourmet chocolate gift boxes, we have everything and anything you need in our selection. Another great thing about our best chocolate deals is that we make our chocolates with premium ingredients. Thus, you are in for a taste-rich treat when you delight yourself with chocolates from our exquisite selection. We do our best to keep our customers sweetly happy – one chocolate at a time. The whole purpose behind our chocolates is to delight our customers. Experience world of chocolatey goodness.
Needless to say, we create chocolates that transcend expectations. Moreover, our chocolate products are sure heart winners. You will find our chocolatey creations a symphony of flavors that will captivate your palate. From creamy milk chocolates to cocoa-rich black chocolates, we can make chocolatey delights that are nothing short of a wonder. What's more, our artisanal chocolates make for a luxurious and thoughtful present for family, friends, and colleagues. So, make the most of our chocolate black Friday deals, and gift your loved ones a sweet experience. We have the best chocolate flavors to delight you in the most exceptional way possible. Unlike the competition, we are committed to giving our customers the most exquisite chocolate experience possible. Besides, our prices are sweetly low on the budget as well. If you are craving for a sweet time, there is no better pick than our handmade chocolates.
Treat yourself on our Black Friday Chocolate Deals
Take sweet advantage of our black Friday chocolate deals! Order chocolatey delectables from our delightful selection today at an even sweeter price. After all, this Black Friday is your chance to savor luxury and share sweet joy. It's the perfect way to savor the sweetness of the season without the hassle. Once you take a bite of our chocolates, you will be gone for good. The taste will give you wings. Our chocolates have a dream-like feel. The way they melt in your mouth is heaven in itself. There is no better way to satiate a sweet tooth. Just a single bite of our chocolatey delights will set your heart aflutter. The taste of our chocolatey delectables is sure to make anyone and everyone smile with satisfaction. Besides, we have all kinds of chocolatey treats in our selection for you to try and love. Place your order today!
Unlike other chocolatiers' black Friday chocolate, we do not cut corners in the quality. You will find our chocolate exceptional in every way – and then some. The chocolatey goodness of our creations is like dreaming with your mouth. After all, our chocolates are magic in your mouth. We make them with the best products and give them a blend of the most savory flavors. Our chocolate products can easily enchant you. Therefore, if you want a special sense of sweetness for this holiday season, all you have to do is order some of our chocolatey delights. Clearly, the sugary sensation of our chocolates in your mouth is the rawest form of magic you can experience. So, experience a sweet sense of chocolatey wholesomeness through our black Friday chocolate deals. Place your orders today and you will receive your sweet chocolatey joy in no time.